New Product June 19, 2012


IR Blocking Filter - Essential for CCD Photography
This filter is just about essential for color photography of deep-sky objects using CCD/Digital cameras. This IR blocker filter passes all light except for the IR (infrared) and most of the UV (ultraviolet). While these wave lengths are invisible to the human eye, they are very photographically active. All CCD/Digital cameras are very sensitive to IR. If you do not have an IR filter in the line and try to do tri-color photographs, the IR is passed by many of the filters of various colors.
New Product June 14, 2012


Variable Density Moon Filter
(Scroll Down on filter page)

While observing the Moon, especially near the full Moon and at low powers, the Moon can be so bright in the telescope that your eyes are dazzled and few details are visible. This filter set is used to decrease the light levels and provide comfortable viewing. With a standard moon filter, the density might be too great during much of the lunar cycle. This set of variable density filters shown here are adjustable over a wide range to provide a full range of densities. While we did not measure the range exactly, this filter set will provide a range from about 2% transmission at the highest density to about 60% transmission at the lowest density.
This filter set provides a true neutral color with all densities. This is great for color photography because these filters give true color images. These polarizing filters also give an interesting way for observation of astronomical objects that emit polarized light. The Crab Nebula, M1, is probably the brightest of this class of object.
We only have a few sets of these filters. We are starting these at a great price.
Out of Stock for about Four Weeks
High Resolution Planetary Eyepieces
We still have in stock almost all focal lengths of these planetary We are quickly running out. Please order soon so you will not be disappointed.
These Planetary telescope eyepieces are designed to resolve subtle contrasts seen on planets and the moon. In addition to lunar and planetary detail, these are ideal to help resolve close double stars and stars in globular clusters. As usual our prices and quality are very good!
New Super Nova in M101 Brand New Photo - August 30, 2011


Photo by Pete Brooks - NEW 8/30/2011 Check out this brand new photo of M101. The Super Nova shown looks to actually be the brightest star in the region.
Thank you, Pete, for the use of your photo. Looks GREAT!
New Website Section August 10, 2011
Clearance Optics Featured We are adding a new section for clearance items to our OWL Astronomy Website. Most of these items are one-of-a-kind and are near (or below) dealer's wholesale cost! Unless otherwise indicated, these items are new in box.
We are starting with a group of binoculars. We will be adding more items over the next few weeks. We have a lot of optical products of all types to post here!
New Super Low Price and Barrel/Tube - August 10, 2011


Super Fast 6.1 Inch APO Refractor Assembly We have received a new group of these great 6.1 inch refractor lens assemblies. Things are little slow this Spring. We decided to offer an even lower price. That is a GREAT price for a $5000 lens set!
We also have available a short tube to hold the main lens cell in this set. While you still have to mount the corrector, this tube will be a very sturdy support of the main, heavy cell.
Sale Starts July 23, 2011!

Great Planetary Eyepieces! We will be getting our new order of these planetary eyepieces late next week. These are a very well reviewed series of Planetary Eyepieces. Great flat fields, very high powers, and excellent eye relief! These will be in stock about July 28. Our price is going to be at about the very best you can find anywhere, and we will include a premium US made bolt-type case.
We will have a good range of focal lengths from very high to medium power. These include 2.5, 3.2, 4, 5, 6, 7.5, and 9 mm focal lengths. In addition to our great price, we have a set of three available at an even better price.
Great Sale June 29, 2011

We are about to start a new page on our web site for Ultra Compact Binoculars. And we decided to start this page off right with a sale on one type. These are a very inexpensive, but quite nice, group of small binoculars. They are center focus and blue coated. These ultra compacts are great because you will take them everywhere. With their very small weight, carry them all the time. There is a handy belt loop for you to carry them on your belt. Great for nature study, sports, and hunting. A little small for a lot of astronomy, but these give good views of the moon and the brighter clusters and galaxies.
Sale June 7, 2011


Microscope Accessories. We are adding a new section of our web site to list accessories for microscopes. We will start with listing an excellent 100X oil immersion objective. Later this week and next week, we will add a full selection of microscope objectives and eyepieces. This photo shows the new 20X eyepiece that has just been put on the site.
You would be very pleased with the quality of these. At our prices these can be used for home schooling as well as college and high school laboratories. For a short time we have a sale on the 20X eyepiece and 100X objective. Using these together, you will get 2000X on a standard microscope.
Super Sale - June 4, 2011


Rugged Binoculars (with Phase Corrected Prisms) - GREAT REVIEW! The November 2010 issue of American Hunter magazine gave a great review of the 10X42 member of this series. They rated these as the best of all bargains - at the MAP price of $249. AND WE SELL THEM FOR $149.95 normally. During this overstock sale, we have an even greater bargain for the 10X42 at $89.95 and the 8X42 at $84.95!!! That is a $159 discount on an already fantastic bargain.
These Konus binoculars have everything you could expect in a high-end pair of binoculars except for the price. These are waterproof (water resistant), rugged, and have Phase Corrected BAK-4 prisms - a high point in advanced binocular technology. They meet or exceed almost everything on the market including those with MUCH higher prices.
The eye relief is very long, and the field of view is super wide. These are purged with dry nitrogen and O-ring sealed to make them water, fog, and frost free.
Please remember that this great price applies only to ones currently in stock.
New Version May 18, 2011


New Software: The Amateur Scientist V.4.0 This is the latest version of this set. It includes 75 years of amateur science articles from 1928. In addition a lot of new material has been added that was never included in the original articles in Scientific American Magazine. The articles include listing experiments in all fields of science. This latest set has 2 CDs that also includes scientific programs - both demos and full programs. This is a must have for the amateur science student.
New May 13, 2011


New High-featured Ultra-compact Binoculars When we looked at the specifications on these binoculars, we had to check the price again. With a lifetime warranty and being waterproof, one would expect a MUCH higher price.
Because of the light weight (8.8oz. or 250gm. ) and belt-loop case, these are very easy to carry into the field. Great while birding or hunting!
New Prices April 25, 2011


New Sale Price on Nebula Filters. Our new 1.25 Inch size Hydrogen-Beta filter sold out very quickly.
While you are waiting for these, we are having a sale on our UHC and O-III filters introduced last year! These are great prices! Check them out. These prices will only be good until the end of April or until sold out. We only have a few more in stock and are planning a new order. Please note that the 2 inch UHC filter is currently out of stock.
New April 12, 2011


Computer Parts at Discount/Clearance Prices We are selling the stock of a friend who has been a computer dealer for a LONG time. There will be a number of parts available including keyboards, mice, and speakers.
We have just posted a new keyboard and a mouse available at fantastic prices. There are only a small number available at these prices. More of these will be posted shortly and our menu will be up-dated to include computers and computer parts. CHECK THESE OUT!!
New March 25, 2011


Premium Barlows with Brass Compression Ring GREAT NEW PRODUCT! This is a series of three barlows: 1.8X, 2X, and 3X. These are high quality products with full multi-coated lenses. These have brass compression rings to protect the surface of your valuable eyepieces from nicks and scratches. This is a VERY uncommon feature especially at such a great price. The unusual 1.8X power barlow gives less duplicate powers when used with your eyepieces.
New July 19, 2010


Extra Heavy Duty Tripod for Large Binoculars and Cameras. These Konus Model 1954 tripods are very sturdy. This is possibly the largest tripod that is reasonable in the field. They are perfect for both the 20X60 and the 20X80 binoculars. It is not possible to hand hold these heavy binoculars for any long period.
New July 14, 2010
Dual Menu System for our Website! We have added a menu system for the OWL Astronomy Website. We have taken a more dynamic approach on the new section. Please let us know what you think - positive or negative. Both menu systems are available at all times. You may change between them from the HOME page.
New July 14, 2010


New High Power Binoculars. We have made new pricing on our Astronomy/Nature binoculars page. The 20X80 and 20X60 binoculars are the lowest prices you will find them anywhere.
New June 25, 2010


Heavy Duty Tripod for Large Binoculars and Cameras. These Konus Model 1950 tripods are quite sturdy. They are perfect for binoculars like the 20X60 and very good for the 20X80 binoculars. It is not possible to hand hold these heavy binoculars for any long period.
New June 23, 2010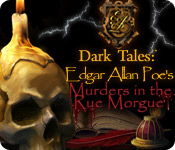 Some Fabulous Games - What to do when cloudy? I think we are getting addicted to some great games. We enjoyed them so much, we decided to become a dealer for these also. What to do when it is cloudy?
These are very large games with great graphics. Most are 100 MB or more in length. And there are hundreds of them. You can download these and try them out. If you like one, it is only $6.99! With the try before you buy, you cannot fail to download some. I am POSITIVE you will tax your brain, be amazed, and have a lot of fun! But remember that some are very, very scary.
December 26, 2009

New Dual Power Barlows. Our new dual power barlows are listed with our barlows. The 2X one also will give you a 1.4X power. The 3X one also gives you a 1.8X power. While our 2X barlow would do that for several months now, there is now new stock on this 3X barlow with this feature. The finish of these new barlows was made to match our new Ultrablack Plossl and Ultrawide eyepieces.
These replace our great standard barlows with new features. And we even lowered the price of the 3X barlow for you!
New September 28, 2008


Microscope Accessory Kit. This is a good beginners accessory kit. It includes 3 prepared slides, 7 blank slides, and 10 cover slides. These are housed in a sturdy plastic carry case. This is a good addition to any microscope purchase.
New August 13, 2009


Dual Photo Adapter This camera adapter allows both prime focus and eyepiece projection photography. It fits into your 1.25" eyepiece holder and adapters a SLR camera using your T-mount.
New June 11, 2009


New Astronomy Book: Touring the Universe. If these ever were a book that was just what is needed for the person starting out in amateur astronomy, THIS IS IT! This book includes a great number of hints and ideas about observing all objects. A great series of star maps showing the greatest deep sky objects is included. Maps of the moon and Mars are included. Details of meteor showers, oppositions of the planets, and eclipse data are included. These cover the events up to the Great Solar Eclipse of 2017. These data will be of value to everyone including the more advanced amateur. It is great to have all of this available in one place. You do not have to look all over!
New June 4, 2009

Precision Laser Collimators. We have added precision laser collimators from Farpoint Astronomical Research to our listings. These precision collimators will help you get your Newtonian reflectors correctly collimated. Reflectors that are in collimation will give much greater visual and photographic contrast and details.
We are now a dealer for Farpoint and will be adding more of their products to our listings over the next weeks.
New May 5, 2009


New Software: The Guide by Project Pluto This is rather a fantastic piece of astronomical software. It does a great deal. Shown to the left are photos of Io in transit over Jupiter and the region around M88. Check the page to see a part of what this software can do
New April 24, 2009


New Lumicon IR Blocking Filter. This filter is just about essential for color photography using CCD/Digital cameras. Many filters, regardless of the visible color, will pass the IR part of the spectrum. On color photographs, and many black and white, this results in a loss of saturation in the color and a blur in the image
New January 26, 2009


2" Visual Back for SCT. We have a great 2" visual back adapter. This allows the use of 2" diagonals or eyepieces with a standard SCT telescope. Step=up to 2" accessories. These are sturdy all metal construction and have brass compression rings to protect your eyepieces. The price starts out great, and we even give a 50% discount when ordered with a 2" diagonal or eyepiece.
New January 9, 2009


Konus GOTO Maksutov-Cassegrain Telescope. This is a well equipped GOTO telescope that is portable enough for you to take anywhere with you. It sets up quickly and has sharp optics. There are more than 44,000 objects in its database. Consider a lot of these targets for you when you have a CCD camera, but all of the Messier and Cladwell objects are visible in this scope in places were you have a good sky.
This is a beautiful scope with a great multicoated objective. And this price is great too! We are offering this scope at a great intro price.
New August 15, 2008


iOptron Series of GOTO Mountings and Telescopes. iOptron makes 5 different series of GOTO mountings. The basic models are VERY inexpensive and all are portable. These iOptron mountings have a range of features and most of them are upgradable later from the basic models. Complete systems are available with any of three different telescopes.
The various iOptron models will handle all of your needs for rapid access to many deep-sky objects and the planets. Using the dove-tail mounting plate, you can mount about any type of telescope for long term observations and photography. You also may control your telescope through your computer using optional ASCOM software. Included in the group of mountings are alt-az models and equatorial models. There also is a kit to upgrade your existing EQ-5 or LX-75 type mounting to full GOTO control.
New January 8, 2008


New Knight OWL Focal Reducer 0.5X These focal reducers were made from our specifications exclusively for OWL. Our new Knight OWL focal reducer gives you twice the true field with your eyepieces. It gives lower power, but decreases the required time for photographic exposures by a factor of 4. An f/10 SCT becomes f/5. An f/6 reflector becomes an f/3!